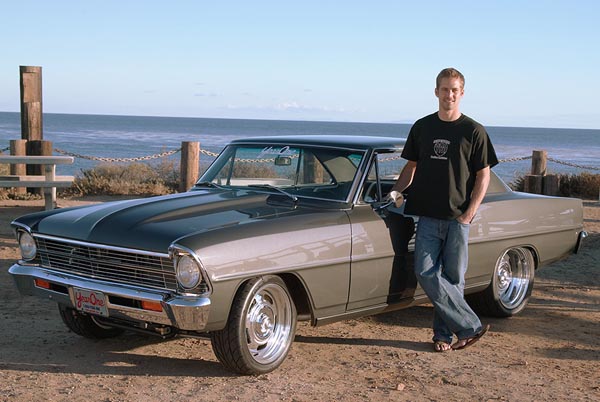 It is with great sadness that we learned actor, car-guy and friend Paul Walker passed away on Saturday, November 30th.
We were fortunate enough to get to know Paul during our involvement with the Fast and Furious movies and found him to be a very down-to-earth enthusiast that was great fun to be around. During one of many bench-race sessions, Paul mentioned how much he loved the early Chevy II cars, the '66-'67 models in particular. Before long we had a plan to build him an example that retained the classic looks of the Deuce but with a modern LS-based drivetrain and upgraded suspension system. It was a great project and certainly one we will always remember fondly.
We'll miss Paul, and consider ourselves fortunate to have known him. Our thoughts and prayers are with his family, friends and many fans.