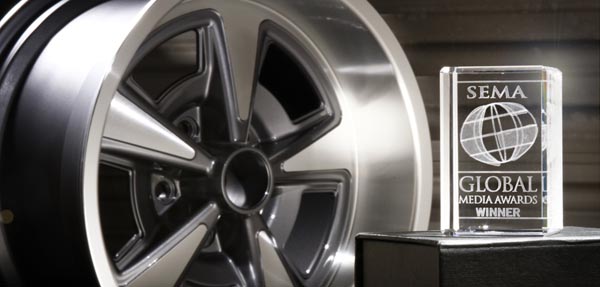 Over the past few years YEARONE's line of updated muscle car wheels have
made a huge impression in the marketplace. And at the recent 2012 SEMA show in
Las Vegas, the YEARONE Rally II wheel made a huge impression with judges as
well. The Rally II wheel received a Global Media Award as voted on by an
international panel of judges representing the performance and restoration
industry the world over.
While the Rally II wheel was singled out for this particular award, the
attributes that made it a favorite at the SEMA show apply equally to all the
updated classic wheels offered by YEARONE. Starting with the most iconic
designs from the muscle car era, YEARONE updates each with modern aluminum
construction and 17-inch diameters that are perfect for today's builds.
Classic style with modern construction and sizing – it's easy to see why
so many enthusiasts around the country have chosen YEARONE wheels for their
projects. And by winning a 2012 SEMA Global Media Award, it would appear the
critics now agree.