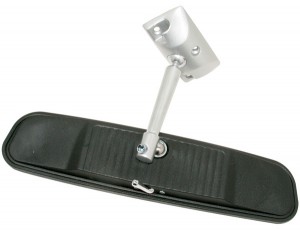 Contrary to what you thought when you first learned to drive, it turns out what's behind you is important after all. And unless you have an extra set of eyes in the back of your head, you're going to need a good rear view mirror to see it.
Fortunately for owners of 1970-71 Mopar A-, B- and E-bodies, YEARONE has a great new reproduction available. The new mirror is a direct replacement for the original piece used in these cars, with correct appearance and mounting. It also includes the correct style day/night lever.
The reproduction mirror is available now from YEARONE by ordering part number RM71.