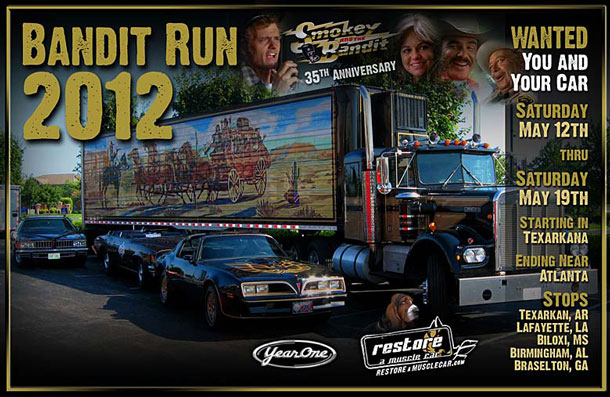 This year stops are as follows:
Texarkana, AR
Lafayette, LA
Biloxi, MS
Birmingham, AL
Braselton, GA
The Bandit Run 2012 will be starting in Texarkana, AR! There are events planned for Saturday & Sunday May 12th and 13th. We will leave from our hotel on Monday morning and ending the week in Braselton, Georgia at the YearOne facility on Friday May 18th in time to attend the Braselton Bash on Saturday afternoon. We hope to see everyone here!
Full route details are posted during the registration process, which will be available very soon. Please register with the Motortopia website and join the Bandit Run group to receive email broadcast with updated info on registration! Hotel information will be available on their front page of this website.
The official route map for this years 2012 Bandit Run.