Join us on the Rollin'-N-Waves Tour to benefit the Hot Rodders Children's Charity!
Car enthusiasts deserve a vacation that is centered around, you guessed it, cars. And not just standing around in a parking lot looking at cars. Static car shows are great, but how about a moving car show that hits a new place every night? And when each new place is visited, how about having some cool stuff to do along with looking at all the cars? If this sounds like your kind of vacation, then you need to join us on the 2013 Drivin' It Home Rollin'-N-Waves Tour!
Event Details:
Participant Ticket Package includes:
* 1 Drivin' It Home event T-shirt
* 1 Drivin' It Home event decal
* Event Program
* Special Activity
Each Participant Ticket includes vehicle registration and participation for the driver and one passenger.
(Event details are subject to change.)
$75 per Ticket
(cash only)
Purchase your packet at Host Hotel stop you join the tour from a YEARONE Staff member (James or Stewart). Any questions email event@yearone.com or call 1-800-932-7663 ext. 5112 Marci or Ext. 5143 Pat.
Drivin' It Home 2013 Hotels:
STOP # 1: (09/13-9/14/13)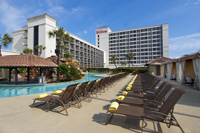 Hilton Galveston Island Resort
5400 Seawall Blvd
Galveston, TX 77551
Hotel# 409-744-5000
Reservation# 877-425-4753
Special rate / must mention:  DRIVIN- IT- HOME (2 Night Minimum)
---
STOP # 2: (09/15/13)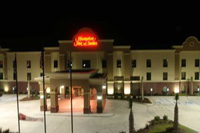 Hampton Inn & Suites –
400 Spanish Towne Boulevard
New Iberia, LA 70560
Phone# 337-321-6700
Special rate / must mention:  DRIVIN- IT- HOME
---
STOP # 3: (09/16/13)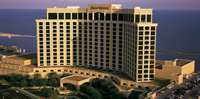 Beau Rivage Hotel & Casino
875 Beach Boulevard
Biloxi, MS 39560
Hotel # 228-386-7111
Reservation # 888-567-6667
Special rate / must mention:  DRIVIN- IT- HOME
---
STOP # 4: (09/17 – 09/19/13)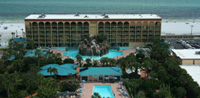 Ramada Plaza Beach Resort
1500 Miracle Strip Pkwy, SE
Fort Walton Beach, FL 32548
(850) 243-9161
Special rate / must mention:  DRIVIN- IT- HOME
---
STOP # 5: (09/19/13 –09/21/13)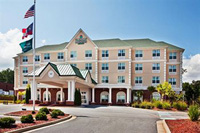 Country Inn & Suites
925 Hwy 124
Braselton, GA 30517
770-868-5419
Special rate / must mention:  DRIVIN- IT- HOME